---
Now follow the steps below for the article titled, "Smith Settles Jamestown" on your own. Write your answer in your chart.
What type of text structure?
​Use these directions to determine.

Read the paragraph
Look for key words
Highlight the key words on your paper.
Identify the text structure
Write your answer the chart

Smith Settles Jamestown

Captain John Smith was a British soldier who was selected by the Virginia Company to govern the new colony of Jamestown.

After allegedly being saved from death by Pocahontas, the daughter of Chief Powhatan, he established trading agreements with native tribes. Returning to England in 1609, he became an advocate for colonization through his published writings.
"
---
Powered by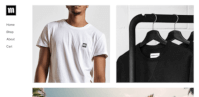 Create your own unique website with customizable templates.