​We are excited to announce the 5th Grade Great American Award at Kitty Ward! It is intended to encourage our fifth grade students to learn more about the United States. We hope that the interest shown and knowledge gained by each student will indeed help them to be a better US citizen.
---
Nevada Citizenship Award Details

This is a self-guided activity.
Although some of the projects are required for credit as classroom assignments, completion of each requirement to fulfill the requirements of the Great American Challenge is optional. Once completed students will be honored with a Plaque documenting their knowledge of American studies. Plaques will be awarded to eligible participants on a date to be determined later in the school year. Students must schedule a time at the teachers discretion to be able to present at least one but not more than two requirements during the presentation. All six required presentations of the specific criteria must be completed no later than
May 31, 2017. To earn this award each student must fulfill the following requirements:
​PLEDGE OF ALLEGIANCE

A pledge is a promise that we make. An

Allegiance means being loyal to something. The

Pledge of Allegiance, a promise that we make to the USA.

GETTYSBURG ADDRESS

The Gettysburg Address is a speech by U.S. President Abraham Lincoln, one of the best-known in American history
​

PREAMBLE
​


The

Preamble is a brief introductory statement of the United States Constitution's fundamental purposes and guiding principles.
​

The United States Presidents

STAR SPANGLED BANNER

The Star Spangled Banner is the national anthem of the United States of America. The lyrics come from "Defense of Fort M'Henry", a poem written on September 13, 1814 by the poet Francis Scott Key

States and
​Capitals

Students should be able to label all 50 states on US map and recite the 50 states and their capitals




​
---
Powered by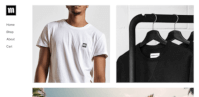 Create your own unique website with customizable templates.