Colonial America
​Social Studies United States History Book
Chapters 4-6


---
STUDENT RESPONSIBILITIES
Student Reading
Each day you will have a required reading. You are expected to be a RAD reader and come to Reading Group prepared to discuss details the details of the text.

Standard of the Week
We will be covering 2 major standards in this unit (RI 5.5 and RI 5.2). Each day will include skill lessons on these standards. You will be required to take notes on this information.

Vocabulary
You will receive a vocabulary page to investigating a few of the academic words required to understand this unit. It is expected that some of these words will appear in your brochure.
Project: Colonial Brochure Project
You will need to create a travel brochure that will catch the eye of the common European person. Your job is to encourage people from Europe to move to your colony and settle there. Be sure to follow the guidelines.
We will be creating and writing our brochures by drawing on multiple digital and print sources in order to locate answers to our guiding questions (5.RI.7 and RI5.9).
Your brochure will use different information text structures to present your ideas and information (5.RI.5). ​​
---
I can . . .
describe the social, political, and religious lives of people in the New England colonies (H1.5.5)
identify individuals and groups responsible for founding and settling the American colonies. (H1.5.6)
examine the cultural exchange among the Native Americans, Europeans, and Africans. (H1.5.7)
determine the meaning of general academic and domain-specific words and phrases in a text relevant to a grade 5 topic or subject area. (RI 5.4)
Analyze multiple accounts of the same event or topic, noting important similarities and differences in the point of view they represent. (RI5.6)
Draw on information from multiple print or digital sources, demonstrating the ability to locate an answer to a question quickly or to solve a problem efficiently. (RI 5.7)
integrate information from several texts on the same topic in order to write or speak about the subject knowledgeably. (RI 5.9)
Powered by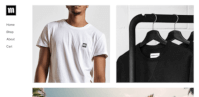 Create your own unique website with customizable templates.